Are you interested in music? Would you like to learn more about some of the talented songwriters who have made American history?
What are their stories?
We can offer you the opportunity to hear those stories from the mouth of a real-life American songwriter himself, and accompanied by his guitar!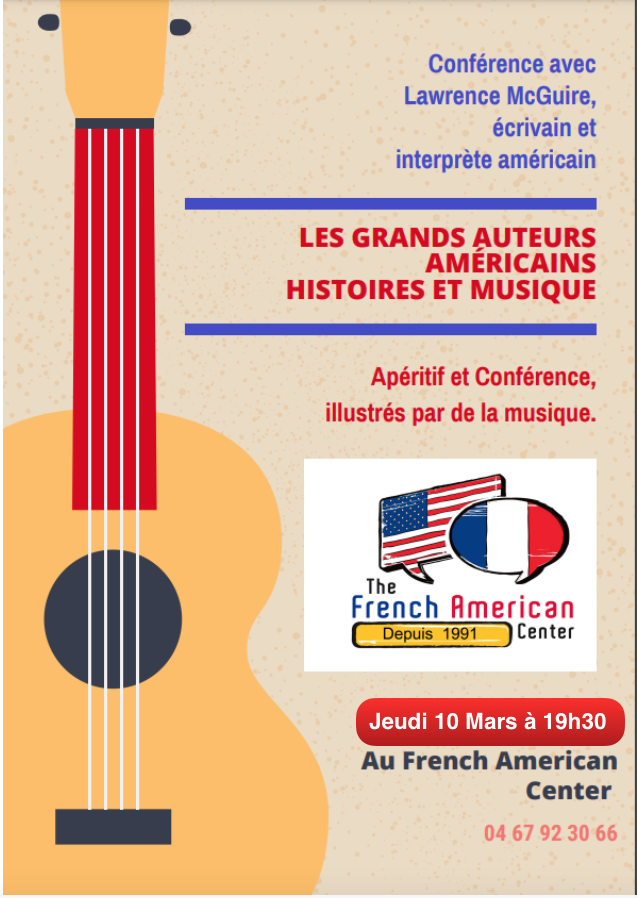 Come and meet the charismatic and knowledgable Lawrence Mcguire on the 10th of March for a drink and an evening of music among friends!
Sign up here on our website to confirm your presence.