Loulou and Philou (your very own loulous) are so exited to have opened their international deli cafe in the arceaux neighbourhood of Montpellier. At international loulou you can find Italian cold meats, anti pasti, fabulous cheddar and Stilton as well as home made carrot cake and cheesecake, plus a wide variety of high class grocery products from around the world.
Come and taste one of our great midday meals such as handmade meat pies, or Moussaka. If you fancy something a bit lighter, Loulou's Caesar salad is one of the best around ( so she has been told)!  Also every Saturday and Sunday morning you can come and chill out with us over a great British breakfast.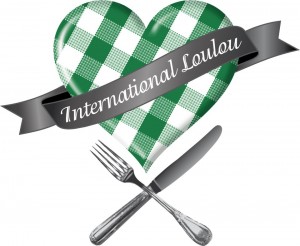 Going on a picnic? just give us a call and  we will prepare a picnic hamper for you to pick up with everything you need in a great isotherm picnic bag. Having friends around for an aero? Try one of  Loulou's amazing plateau dinatoire.
Stuck for something for dinner tonight? Try international Loulou's authentic chicken tikka masala. Amaze your friends with Loulou's cake pops or cupcakes. International Loulou is also available for private hire for your family get togethers and private parties. Whatever you need, international Loulou is here for you and we  will try to accommodate your request.
Open Tuesday to Sunday 10 am to 2pm and Tuesday to Saturday 4 pm to 7.30pm.
06 rue marioge, 34000 Montpellier  Information: 09 53 64 45 85