Have you always dreamed about learning French? Would you like to simply improve the level of working proficiency in the language that you've already required? Is English your native language? If you answered yes to any of these questions, you are the perfect candidate to join the French American Center's Language Partner Program!
Thanks to this reciprocal language learning program, you will have the opportunity to meet other language learners, whose mother tongue is French and who wish to improve their English  thanks to the discussions they will be sharing with you. This is an excellent way to get to know a French person, their culture, and their way of life, while practicing and improving your French language skills and sharing your culture at the same time.
One of the principal motivating factors for language learners on both sides of the partnership is the richness that comes from the cultural and linguistic exchange. Both partners share the same learning objective, which is to improve their language acquisition through practice. The best way to learn a new language is to produce it, which is exactly what you will be doing during your reciprocal exchange with a language partner.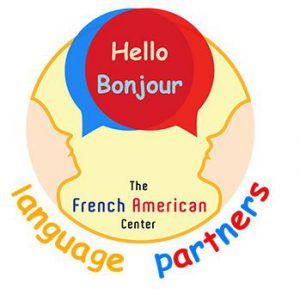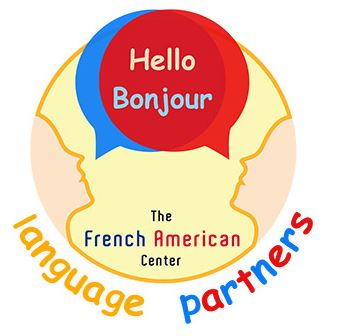 If you are interested in any way by the French language and people, or have any level of experience with the language, the Language Partners program is a wonderful asset to have in your language repertoire. Speaking regularly with a native Francophone will provide you with the opportunity to learn new nuances and particularities of the language, allow your partner to make corrections and give you feedback in real time, and create a bond of friendship and trust between the two of your, thus building a cultural bridge all at the same time. You can sign up simply by clicking here.
Thanks to the instant communication provided by Skype and similar online instant messaging services, you can do all of this directly from the comfort of your own home! You can chat with a French person in France, even if you live on the other side of the world. The Language Partners Program from the French American Center puts you in contact with someone who shares your interests and hobbies, without you ever having to leave your home.
The Language Partners Program is entirely free for native English speakers to join, no matter where you are located in the world. Moreover, before becoming a member, every French-speaker has been vetted and and interviewed by the French American Center team, and their identities have all been verified. This is an important part of the Language Partner pairing process, because it guarantees the safety of each individual in our program. Likewise, you will also be interviewed and your identity will be verified by the French American Center team. You will be asked to provide recent proof of your postal address.
Once you sign up, all you'll have to do is connect yourself to an instant messaging service such as Skype, WhatsApp, or Google Hangouts, and wait for your interview time to arrive! All of your personal data and online information will be kept safe and secure, and nobody outside of the French American Center team will be able to access it for any reason. Only your Language Partner will be able to see the user ID you have chosen to share for the purposes of connecting and talking online.
Since 1991, our aim as a non-profit association has been to provide cultural exchange opportunities for our members to learn more about Franco and English-speaking cultures, and to facilitate an open exchange between them.
If this opportunity sounds exciting to you, we want to hear from you! Please reach out to us by email or by phone at 04 67 92 30 66 to learn more.