Every two month we get together to discuss a new book. In May we will talk about "The Rosie Project" by Graeme Simsion : a love story different from all the classic love stories you know. Don Tillman teaches genetics at the university. In his life everything is well organized and timed, there is no place for improvisation. One day he decides that he is ready to get married. So he devises "The Wife Project", a scientific test to find the perfect partner. But love has little to do with science …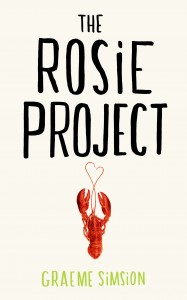 Don is a very touching character and the story is very funny. It is a compulsive and easy reading.See you on tuesday the 20th of May at 7 pm at Sauramps, Allée Jules Milhau, 34000 Montpellier.
You can find the book in our bookshop and you will have a 10 % discount on it.