Hello English speakers!
My name is Amanda and I've been teaching at the French American Center for about a year now.  I love the dynamic nature of the classes and the multi-cultural events are a lot of fun!  If you're looking for a French language partner, French courses, or just to have some fun with French people who love your language as much as you love theirs, the French American Center is the place to come!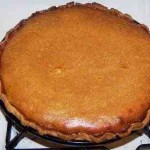 And if you're not in France, feel free to post your thoughts on here.  I'll get us started with a good recipe for Pumpkin Pie (from a real pumpkin since I to my knowledge canned pumpkin don't exist in France).  I've made it for the last three Thanksgivings.  Hope to hear from you soon!  Here's the recipe!
Pumpkin Pie
1 cup sugar
1 1/2 teaspoons cinnamon
1/2 teaspoon ginger
1/2 teaspoon nutmeg
1/2 teaspoon vanilla extract
1/2 teaspoon salt
4 eggs
3 cups cooked mashed pumpkin (for the pumpkin, just throw it in the oven cut in slices with the skin on, once a fork goes through it easily it's ready and the pulp will slide right off the skin
1 1/2 12 ounce cans of evaporated milk (lait concentré in France)
Pie crust (if in France, the pâte brisée works the best)
Mix all the ingredients together, pour in the pie crust, and bake at 210 degrees CELCIUS for 15 minutes then lower the temp to 175 Celsius for 45-60 minutes.  Hope it turns out for you!
Amanda