Remember that episode of F.R.I.E.N.D.S where Joey gets his head stuck in a Turkey? When Phoebe lost her arm? Or the episode where Chandler gets his toe cut off?? These episodes are flashbacks when the gang spent time together at Thanksgiving.
As seen in F.R.I.E.N.D.S, Thanksgiving is all about Turkey, stuffing, pumpkin pie and – most importantly spending time with the family and friends! Thanksgiving is celebrated ever year on the fourth Thursday of November in America. It is such an enormous event, that it is even considered bigger than Christmas by some Americans. Alongside a family meal are other special events such as the American Football Superbowl and the Macy's Thanksgiving parade.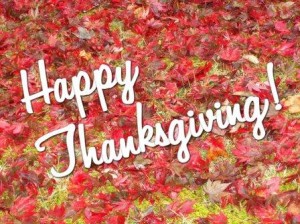 But what's the big deal? Thanksgiving has been an American tradition dating back to 1621 when the pilgrims invited the Indians to a three-day feast to celebrate the autumn harvest. Ever since families have reunited yearly to give thanks for the preceding year and to bless the harvest.
Tempted? Why not come and join us for Thanksgiving here at the French American Centre and get a taste for American culture. We will be hosting a truly delicious Thanksgiving meal from 19h along with our very own American and English speaking staff. If that doesn't convince you, we will also be serving pumpkin pie! Tickets cost 20€ for members and 25€ for non-members of the French American Center.
Here is the Thanksgiving mouth-watering menu if you are still not convinced:
Main course:
Roast Turkey
Stuffing
Green beans
Sweet potato mash
Cranberry sauce
Gravy
Desert: Pumpkin pie
Drink: red wine and white wine
Here's a link to the famous Thanksgiving episode of when Joey gets his head stuck in a turkey: click here.