Do you like to be beside the sea?  Get a taste for Great British beaches and discover the beauty of the North of England through some eye-catching images captured by the fabulous photographer Jane Howard.
In June 2013 The French American Centre took a group of 15, 10-15 year old French children to Yorkshire for the week. The children got the chance to visit different places in the North of England (York, Harrogate and Whitby). Whilst on an excursion to Whitby, they seized the opportunity to photograph some memories and bring them back to share.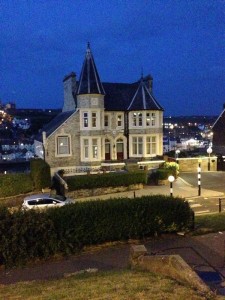 What is so great about Whitby?  Whitby, a seaside town situated in the borough of Scarborough in North East England, is a tourist resort and fishing port. This famous seaside town is known not only for its delicious fish & chips or, for being the home of famous explorer Captain Cook, but also for being featured in Bram Stoker's cult novel 'Dracula.'
With its picturesque surrounds, Whitby was the inspiration for Jane to capture some beautiful photographs of the picturesque harbour and gorgeous sandy beaches.
This photography exhibition will take place on 5th December at 19H00 at the French American Centre.  It will take you on a journey to the English sea-side in the high of summer, as we share our favourite memories of Whitby with you through the photographic prowess of our very own Jane Howard.